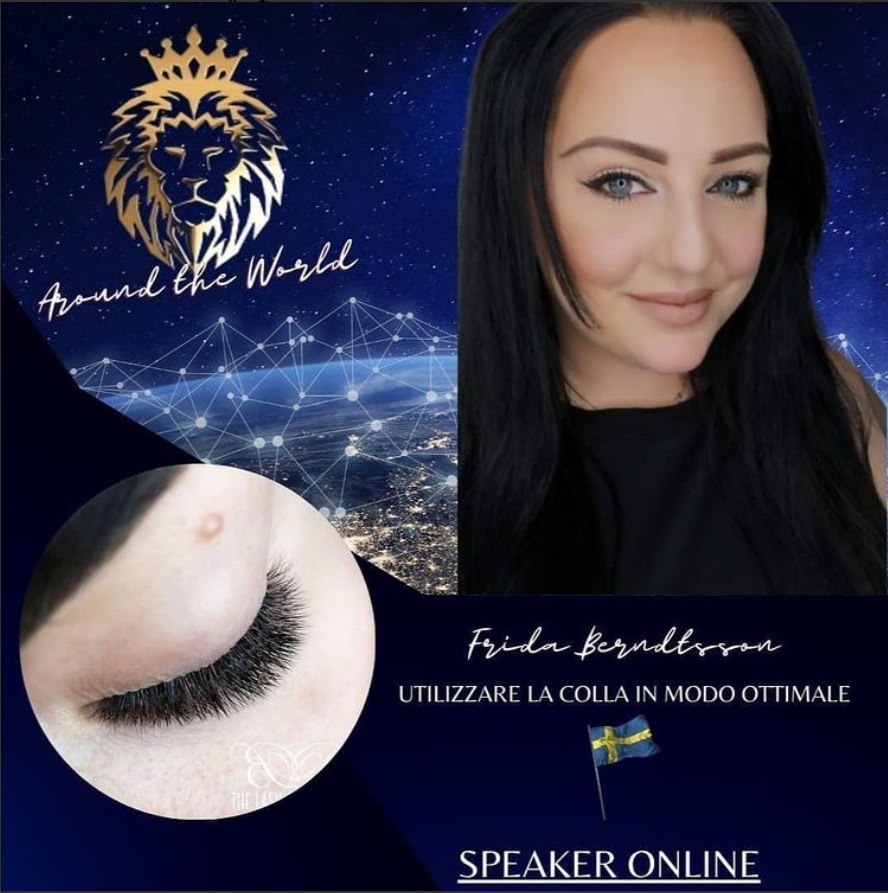 Frida started with lash extensions in 2014. After the first course in single lashes, she has taken about twenty courses and updating still for today.
And with her company The Lashart Academy she is a driving force in the Swedish Lash & Brow industry.
Internationally she won prizes in Norway, Holland and Scotland and also won in various online competitions.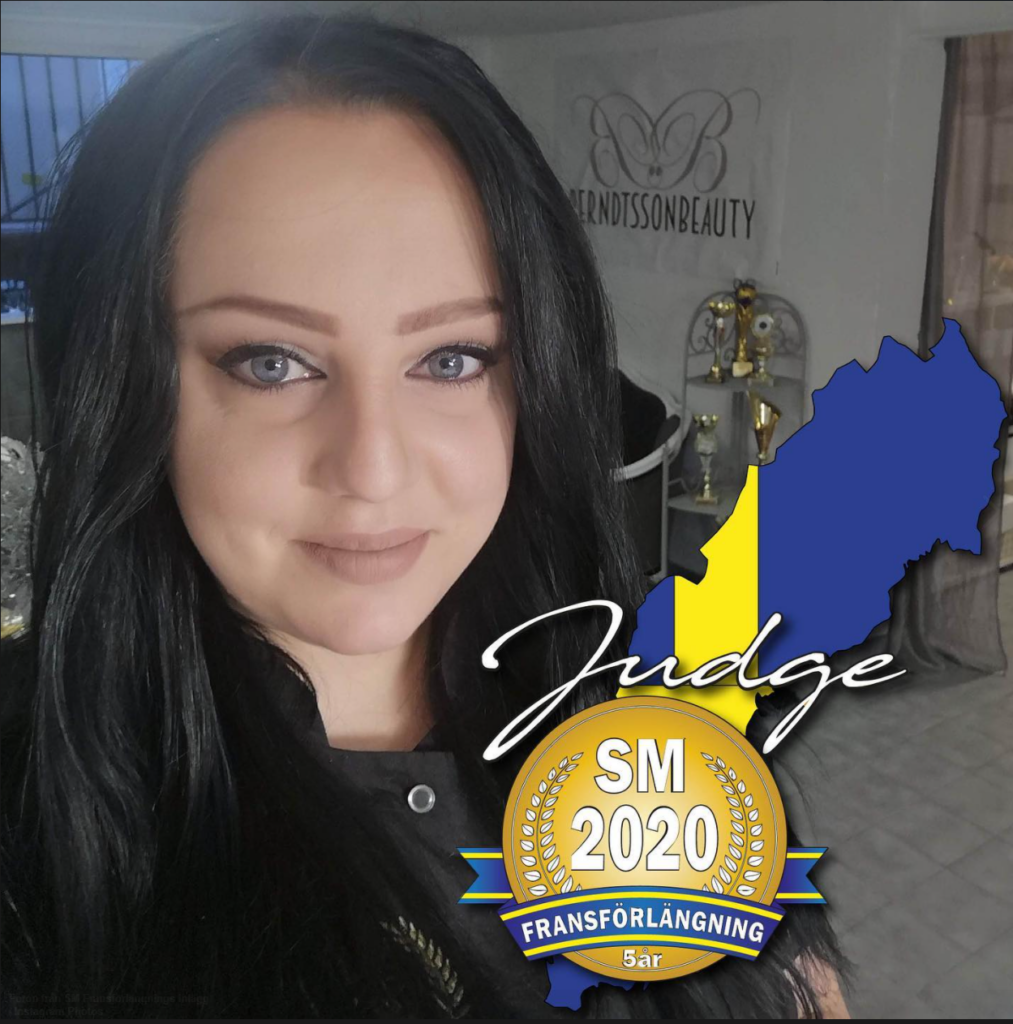 Frida holds graduate programs in Lashes, Lashlift/ Browlift and further education in Advanced Volume & Mega Volume and is an Educator for The Lashart Academy in Idaho and Washington State, USA.
Right now Frida 5 is the best in the world in single/nude and with the Swedish National Team TEAM FABLASH 2nd best in the world in total points.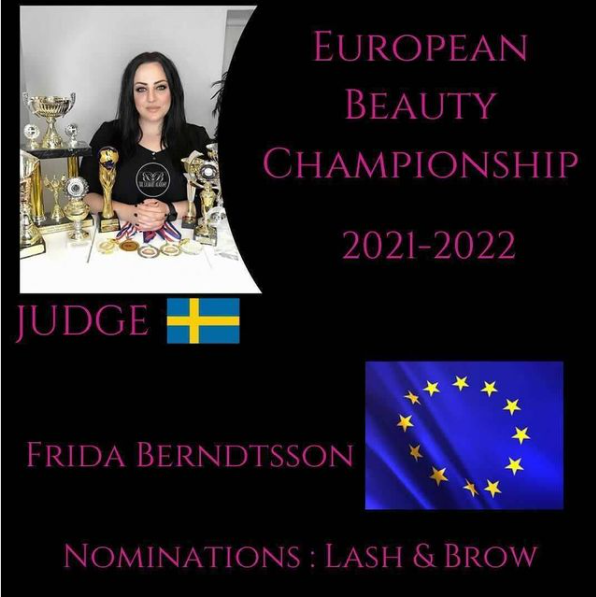 Frida is also a Judge in the Swedish Championships 2020 among others and sponsor of the Swedish Championships 2020 & 2022
The development is constantly moving forward and therefor she always makes sure to be updated
to be able to give customer and student the best service and sustainable results.
1 place of "Best Design" Swedish Mastership 2017
1 place 2-9D Volume Master International Championship Beauty World Sweden 2017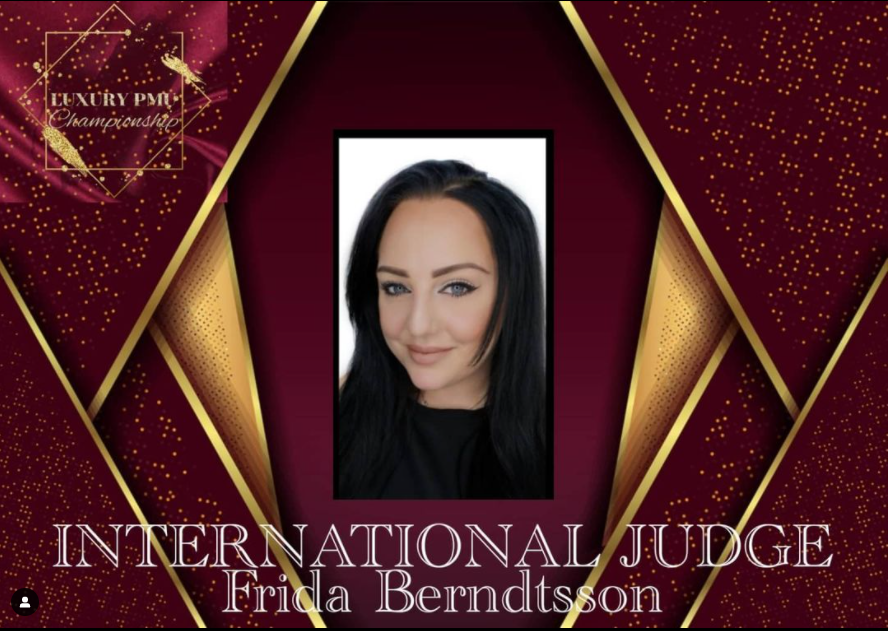 8 place in the world Classic Expert World Championship Amsterdam 2018
11 place in the world Volume Expert World Championship Amsterdam 2018
3 place Volume Master Swedish Mastership 2018
LookByLinn s Lash Design of the month Mars 2018
1 place Eyelash Excellence Photo of the Forth night volume Mars 2018
1 place of Lash design of the year 2018, Look by linn awards
2 placed Eyelash excellence online LTT competition
3 placed Nude look Expert category Glasgow Lash Battle 2018
1 Special price winner nude look Glasgow Lash Battle 2018
2 placed Eyelash Excellence color lashes December 2018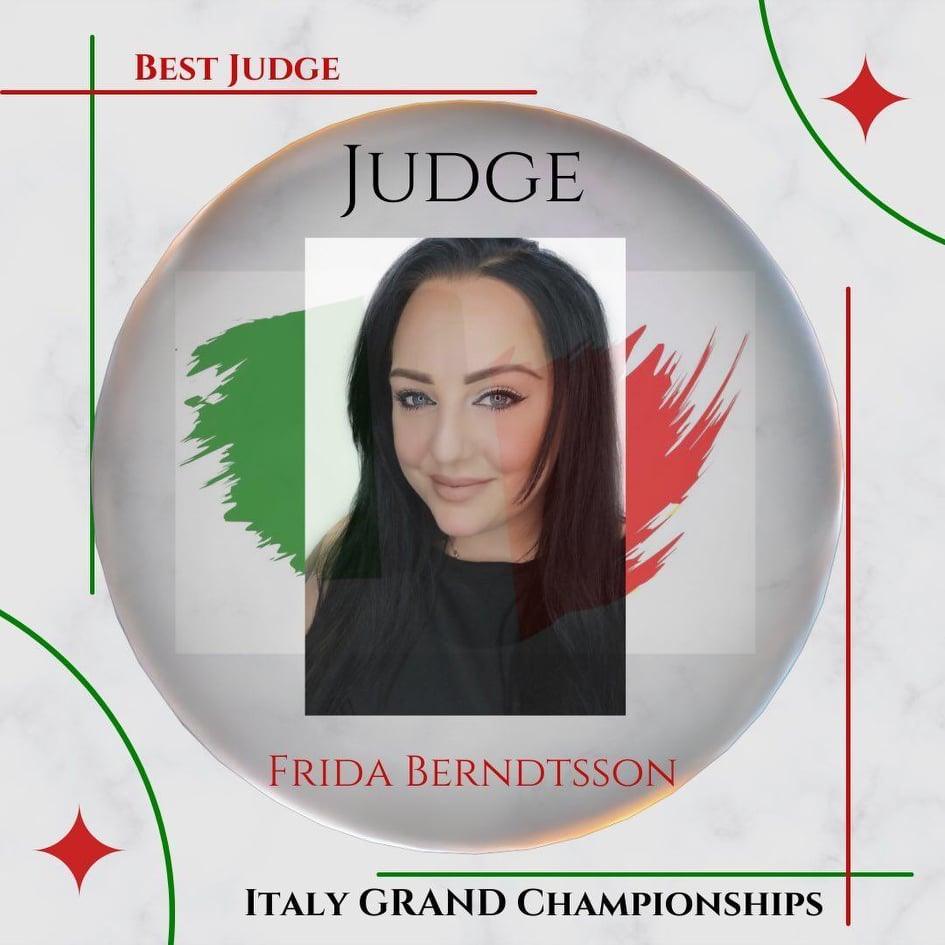 1 place 4D+ Volume Expert International Lash Competition, Norway 2019
5 placed Volume Expert SM 2019 with only 2 point from 1st.
Teaching Master Class Washington State, USA 2019

Sponsor LASH CHAMPIONSHIP SWEDEN 27-28 Mars 2020
Teaching Master Class Idaho, USA May 2020
2 placed in the World -TEAM World Lash Cup Amsterdam 2020
5 Placed in the World -Classic / Nude Look Expert World Lash Cup Amsterdam 2020
Judge LASH CHAMPIONSHIP SWEDEN 2020

Jugde LASH ANGELS 2022
Judge European Beauty Championship 2022
Best Brand Nominee LASH ANGELS 2022
Speaker Convention – All around the World 2022
Judge Luxury PMU Championship 2022
Sponsor LASH CHAMPIONSHIP SWEDEN 2022